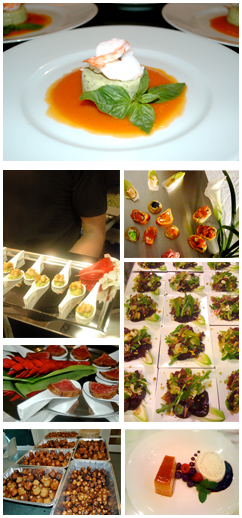 Whether you are planning an intimate dinner or a large cocktail party, we will create the perfect event for you. Our execution will reflect your taste and vision. Your guests will enjoy themselves and you won't have to worry about any of the details. You can count on our professional and smiling staff for a smooth, relaxed event. We have known most of our staff for many years, and together we celebrate team work in a fun and professional manner.
We will help you with all aspects of the party: flowers, rentals (tables, linens, dishes…). We can suggest reliable companies and coordinate the different vendors during the event.
We like working with local and seasonal products and will integrate them to the menus whenever they match the client likes. Almost all of the herbs used in our kitchen are from our own grown garden, Florida allowing us to have wonderful fruits, vegetables and herbs all year round. We are environmentally responsible, we will recycle and compost as often as  possible.